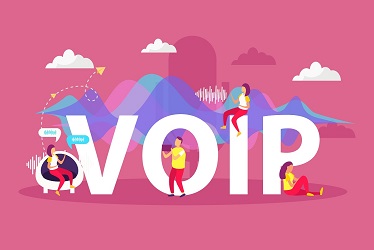 What is VOIP?
The world of communication has seen a rapid change to bring people closer. We have evolved from wired landline connections to cellphones, and now we have the VOIP communication system. VOIP is abbreviated from Voice Over Internet Protocol that helps us make calls anywhere and anytime with the help of the internet connection. It transfers oral communication with the help of digital signals and connects directly from one computer or a VOIP phone.
To put it in simple words, VOIP is a phone service that we deliver over the internet. If you've heard the term IP telephony, this is exactly what it means. There are more terms like broadband telephony, internet telephony, and broadband phone service to refer to this.
How does VOIP work?
VOIP helps analog voice calls convert into data packets that travel like any other form of data over the internet. It is just another form of communication like we send emails with the use of internet protocol. VOIP helps you connect to people through landlines and cellphones. It also connects computers to computers with the help of a headset and microphone.
When you want to connect to someone through landline, you just need an analog phone adapter and connect it to your internet network. To have the best voice quality and security, you must use your personal VOIP or make other communication systems private.
VoIP protocols and standards
Before you plan to integrate VOIP into your business, you must know the protocols and standards. Find out the list of their protocols given below:
Internet Engineering Task Force (IETF) – it refers to the community of engineers that define essential standards used on the internet and help people understand how it works. They integrate VOIP and helps people understand and use it better.
International Telecommunication Union (ITU) – this international organization is a part of the United Nations System. They help the government and private sector companies to come together and standardize telecommunication network, standards, and services.
Gateway Control Protocol or H.248 – it is an ITU recommendation and referred to IETF RFC 2885 (Megaco). It defines a centralized foundation to create multimedia applications that extend to Media Gateway Control Protocol (MGCP). The result of H.248 happens due to the joint venture between ITU and IETF.
Packet-related multimedia communications system or H.323 – this is yet another ITU recommendation that defines segregated formation and usage of multimedia applications.
Real-time Transport Protocol (RTP) – this is referred to as IETF RFC 1889 and is a transport protocol for real-time apps. It provides a transport mechanism for carrying audio or media forms of VOIP communication seamlessly.
Session Initiation Protocol (SIP) – this is also referred to as IETF RFC 2543 that defines a distributed architecture to create multimedia applications.
Different Types of VoIP Technology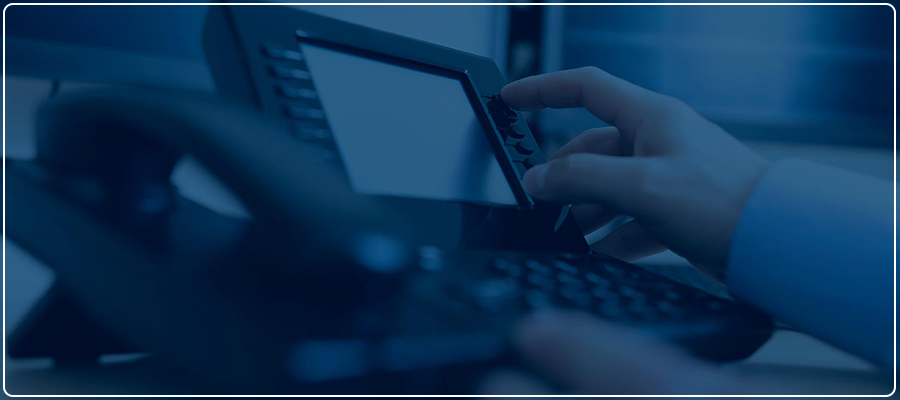 By now you know that VoIP is way cheaper than the traditional landline-based phone systems and even our modern-day cellphones. However, you're probably unaware of all the VoIP services you can avail. VoIP is not limited to calling and there's way more to it. Here, we will tell you different services to expect from this new communication to give you more reasons to own it.
There are several forms of VoIP. You need to consider how you want to use it depending on your work schedule. For example, if you're spending most of the time at home or office, your usage will differ from the person who is always on the go.
If you're an entrepreneur, you will have to consider the size of your business and what type of communication you need. Check out the top five VoIP services in the market right now to figure out what you need for your business:
1. Residential VoIP service
You need an adapter to link the landline telephone set with your Wi-Fi modem to receive or make calls online. You need to choose a plan that will determine how much you need to pay every month and the services you get according to your package. Example of such VoIP service providers are Lingo and VoIP.com
2. Device-based VoIP service
To avail this service, you need to buy a VoIP device from the service provider and plug it onto the existing telephone set. It helps you make calls for free all across the US. You don't have to pay any monthly bills and need no other devices besides the traditional phone set. Examples of these services are Ooma and MagicJack.
3. Software-based VoIP service
This VoIP service is the most common and most companies need to use it every day. You either get to access web-based applications online or need to install a software to your computer. You can then access the computer's audio input/output device to communicate. The best example of this is Skype.
4. Mobile VoIP service
Just like software-based VoIP service, there is mobile based VoIP too. This form of application needs to be installed on your phone instead of a laptop or desktop. You can call and receive if you have a seamless internet connection. Skype works in this case as well, along with Google Hangout, WhatsApp, Facebook Messenger, and more.
5. Business VoIP service
There are two ways that make VoIP service possible for business – it is either cloud-based or on-premises. Both of them offer cost-effective communication solution than the traditional land phone. They also have several features that help your business and quickens decision-making. For example, audio and video conferencing, interactive voice response, screen sharing, call queues, automated attendants, call reports, are some of the most common services we use. The features are scalable and help you get technical support.
If you want on-premise VoIP system, you need to buy all the equipment and house it in the office. But it needs a lot of capital costs and you must be aware of that. You also have a pay a monthly fee due to the PRI circuit or SIP trunking. You also need IT professionals to maintain, upgrade, fix the systems on a regular basis. The best part of this service is that you have total control of the hardware.
With the help of cloud-based VoIP system, you can outsource the entire phone system to the VoIP provider. You don't need to buy hardware or invest money to maintain any system – the provider takes care of everything against a monthly cost. The service allows you to add or remove users anytime. However, you're not in complete control of the hardware and you have to rely on the provider's expertise for system security and reliability.
Why use VOIP?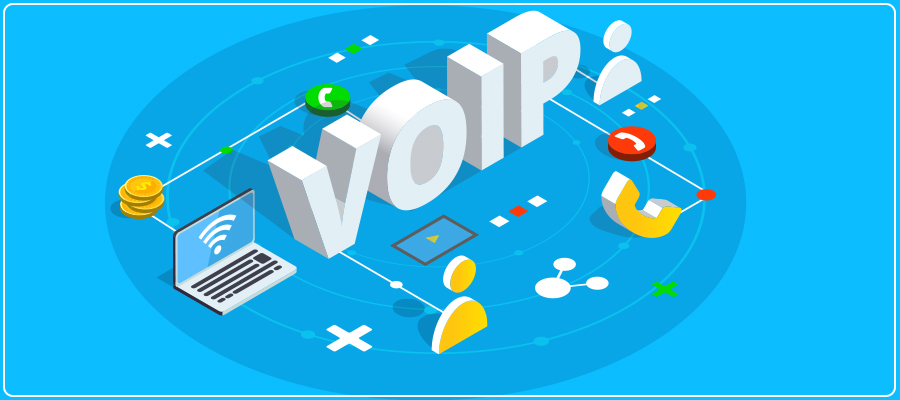 Voice over Internet Protocol is a new form of communication in business that helps us make phone calls or video calls with the help of internet. Since it came into the market, more and more people have switched over from their regular phone systems to this communication.
One basic reason to make this switch is cost. People now spend their internet data that costs way less than paying money per minute from other telecommunication systems. Check out all the significant reasons why people are making this switch and why you too should integrate VoIP in your business:
1. Affordable communication costs
The calling rate is drastically cheaper than regular providers. VoIP is seamless, helps us connect easily, and most importantly support video calling. Telephone providers hardly give us such options and even if they do, they charge a lot. When you're connected to the internet, you pay according to the package you have. For example, if you have an unlimited package, you can make calls for free.
VoIP services help you use your existing phone and connect it to the internet to make unlimited calls at a low cost. This is way less than what a per minute cost would be from a telecom provider. The best part is making international calls for free. These calls happen to be the most expensive when availed by telecom providers. When you use VoIP, you get it for as cheap as you'd call someone right next to you!
People who have a business need to figure out how they plan to use VoIP and why they need it. The size of the company, the functionality, the budget, are different things to consider when it comes to incorporating VoIP.
2. Affordable hardware and software
If you're still confused or having seconds thoughts about VoIP for business (because of the software of hardware complications), take some time out to understand what they are and how you'd need it. The large majority of VoIP needs little or no installation as most services work on the existing equipment you own.
When it is about hardware, you will need a working sound card for your business. Your computer system might already have that along with a headset, speaker, and microphone.
There are more service providers that might need the use of VoIP phones. The cost of such phones is not much and in some cases provided by the services providers against a nominal monthly charge.
3. Supports multiple calls at the same time
You probably know what is a con-call. It connects you to more than one person over the phone. While telecom providers double or triple your cost when you call 2 or 3 people, VoIP does it for less and efficiently. You can not only talk to multiple people over the phone but also host meetings over a video conference. It is an essential requirement for a business that works in several parts of the world and needs to connect people from one branch to another. It also makes it easy for the management, business associates, and employees to collaborate with one another and communicate with clients online.
VoIP also makes customer support quick and easy. Their issues and grievances can be quickly handled and resolved, and that improves the overall efficiency of a business. When you improve customer experience, you develop the company. Thus, VoIP helps you grow and get better in what you do.
4. VoIP offers more features than the traditional system
Apart from supporting multiple phone or video calls, there are many more ways in which VoIP can help us. These features can differ from one device to another and one service to another. For example, these features can be related to:
Fax
Caller ID
411 directory
Voicemail
Call waiting
Call blocking
Call forwarding
Last number redials
There are many more advanced possibilities of VoIP that include call transfer, speed dial, return calls, SMS, area code selection, and more. These might need you to make VoIP subscriptions, which keeps the costs low and gives you additional value.
These were some of the main reasons why you must consider incorporating VoIP for communicating within and outside your business. Check out the best VoIP services given below to make the right choice for your business.
How to Analyze the best VoIP Services?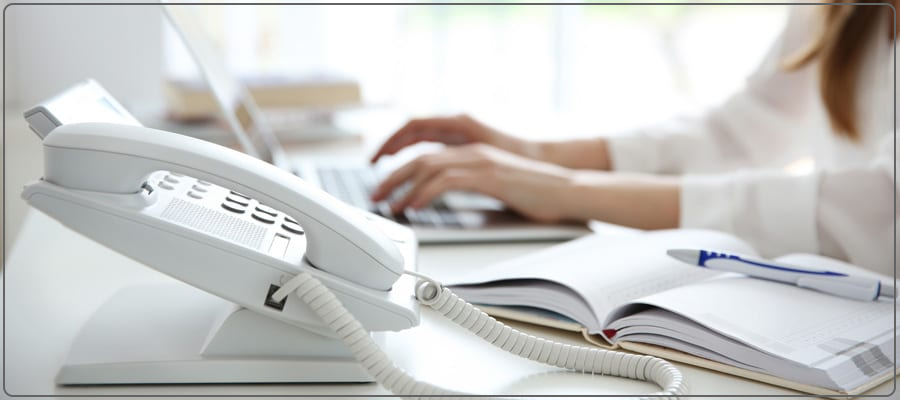 With the quick growth and importance of VoIP, there has been a rise of companies selling their services. Of course, an abundance of choice is great, but it can get highly confusing and time-consuming for you to choose.
If you have a startup or you don't need VoIP on a large scale right now, you will probably look for the cheapest options in the market. However, you need to be careful because it might lack features that you'd later find essential for your business.
There are some VoIP services that are not easy to install or implement. You might not be able to transfer it or it could be expensive for you. When you compare VoIP providers for your business, you need a balance of cost and features. Check out the following points you need to keep in mind when choosing a VoIP brand:
1. Plans & Pricing
Just as you choose your internet and Wi-Fi plans or your telecom provider plans, you need to check the plans of VoIP. Pricing is a primary thing that can narrow down your options if you have a low budget. You also need to consider how VoIP saves money when making local vs international calls. Most VoIP providers have different plans, so some might work for you while some might not. You need to choose an option depending on your geographic location and customers.
2. Call features
VoIP is primarily used for the calling feature that lets you connect to the rest of the world. You will have to find out how well accessible you become after incorporating VoIP for your business and how well you connect to people.
3. Advanced call features
Concall and videos conferencing are some of the advanced calling features of VoIP. You not only get to make international calls but you can make calls to multiple people residing in different parts of the world. The best part about this is doing video conferencing and getting important business deals done over a call.
4. Equipment
What are the kind of devices a VoIP provider can offer and how you benefit from them is important to know. For example, how you access VoIP services on your phone is different from your computer. You might have to install hardware or connect through software only. These also determine the cost and essentiality of VoIP to your business.
5. Support Services
When you're looking for an idea VoIP service, you will definitely run through reviews online. You will want to find out how well the company serves its customers and how accessible they are when you have an urgency. When you install VoIP services for your business, you need it to work seamlessly. But just like any other technical problem, there can be faults in these systems too. So, how efficiently the provider resolves your issues is an essential aspect to consider.
List of the best VoIP Services
It is now time to know the best VoIP brand in the market to help you make the right choice for your business:
1. RingCentral VoIP
We had to add RingCentral VoIP on top of our list as it is literally the best service provider. Even if you're new to the world of VoIP, you have probably heard about this San Mateo company.
RingCentral VoIP has been in business for two decades and has a strong base in the US, Asia, and Europe. They are reliable, inexpensive, and have the best features to offer.
For small or medium-sized business, the RingCentral's Premium plan is perfect. It costs around $35 per month and covers almost everything your phone might need. It includes features like unlimited users, gives you a toll-free/local number, lets you have 2,500 minutes of toll-free calling, unlimited internet facing, automatic calling recording, inbound caller ID, and multiple video conferencing with a maximum of 50 people.
In terms of customer service, the company has great reviews. They offer phone assistance during working hours and 24-hour online chat assistance. It also offers ticket service, weekly webinars an extensive online knowledge base.
If you have a business with more than 20 people, this VoIP service provider can work best for you. They prefer large enterprises for optimal support and long-term collaboration.
If you're looking for VoIP systems that are easy to implement and has all the features you need, you must consider RingCentral. It is comparatively expensive if related with most other VoIP providers, but serves you well and gives you all you need.
2. Vonage VoIP
Vonage is another reputed company that helped VoIP come into the mainstream. It has been a pioneer of business communication for years. Vonage embraced technology to transform the way companies work, communicate, and get better outcomes in their business.
Vonage was developed in the year 2000 and was introduced to many companies in the US. They came into partnership with Circuit City in 2004. The internet pioneer, Jeff Pulver, was behind the foundation of this company, who had once created one of the first voice over apps called Free World Dialup.
From a humble beginning that went through lots of trial and error, Vonage went public in 2006. Their platform has grown ever since and expanded into Business VoIP after acquiring Vocalocity in 2013. They grew their business into a strong cloud-first platform which enabled users to collaborate anywhere virtually.
Vonage is not limited to business calling solutions only. They acquired Nexmo in 2016 and brought a seamless form of communication that embedded contextual communications APIs. The combination helps businesses collaborate productively and engage the customers effectively through chat, messaging, social media, voice, video, and more. Vonage also collaborated with Amazon to include the Chime solution in their cloud platforms.
3. Ooma VoIP
Ooma is the best small-business telephony service. Their prices are most affordable and their services offer scalable solution that helps your company grow. It is ideal for small businesses that look towards expanding and keeping communication costs low.
Ooma only promotes one plan, the Ooma Office. It includes an unlimited domestic phone call, virtual fax machines, three-way calling, and other industry-standard features. It is one of the leading private branch exchange providers and that makes it more reliable.
If you need more lines, you can level up to their Enterprise Plan. This plan helps you get a unified communications solution that is curated according to your company requirements. The cost can differ according to your phone service plan.
Ooma is renowned for its customer relationship management integration that features with their Enterprise plans. This means you get complete integration of your telephony system along with your existing customer relationship management software. It helps you enjoy perks like transferring a total customer workspace whenever you transfer any customer call within your workspace. This helps you maintain the progress you made in the customer's account and not lose the data when you transfer them to another station.
Once you start your collaboration with Ooma, the price will be pretty low, as they don't include any hardware costs. Customers can also customize their packages and use their existing analog phones, IP phones, or choose mobile-only service. However, most other PBX providers include the cost of devices along with their plans. Thus, if you don't have the device already, Ooma can be expensive for you.
We recommend you to choose Ooma if you have a small business with all the hardware and digital phone already. It is pretty efficient and has a great support system.
4. Phone.com VoIP
Phone.com is another cheap VoIP service provider that gives plenty of phone numbers and several free minutes for calling. They have plans starting from a minimum of $13 to $40 per month. This includes SMS, auto-attendant, voicemail, and more. This VoIP service is ideal for businesses that don't make too many calls or want the cheapest possible services with unlimited minutes.
Phone.com gives you a set of standards that you expect from VoIP service providers. It lets you make conference calls, on-hold music, faxing capabilities, dial by name directory, mobile app, and more.
Phone.com has an efficient self-service platform. People can start using the system as soon as they complete registration. Within a few clicks, users can route calls, manage features, or purchase the VoIP phone adapters that help business owners use the analog phones they possess.
As per reviews, Phone.com gives its users a possibility to reduce monthly costs and choose a pay-per-minute plan over unlimited calling. However, some users find the added costs for features higher than what they would have liked to pay.
5. CloudPhone VoIP
CloudPhone is one of the best VoIP solutions for your communication system. The product was created by Vovox in 2006 and is always in demand due to easy user experience. CloudPlan gives you three customization plans to choose from and has no contracts. You can cancel or upgrade the services whenever you want.
The high-quality phone features of CloudPhone includes a virtual receptionist to free your team from automated processes. You get the freedom to focus on maintaining organized communication. This unique feature has won CloudPhone several awards and made many companies rely on them.
CloudPhone is so good that it can help a solo businessman do his tasks. It is perfect for startups that have a few people and makes it easy for you to invite users to have their own extensions. You can stop sharing your phone number with people and share details of the CloudPhone instead. They can reach you directly to your cellphone by dialing the CloudPhone number. The company also offer greetings, advanced call routing, transcribed voicemails, and has a unique Reach Me Anywhere technology to always keep you connected.
6. Nextiva VoIP
Nextiva VoIP company is based out in Scottsdale and gives you impressive calling features at a reasonable price. It will not have the cheapest plan but it will also not have basic features that startups need. If you have a medium or large-sized business, we recommend you to consider Nextiva. They have an amazing online management platform that helps you juggle between several lines in different locales.
The pricing policy of Nextiva can seem confusing, so we'd like to give you a clear idea. The basic Office Pro plan will cost you around $20 per month. You get it at this cost if you have at least 100 or more people and sign a 3-year contract. If you have one to four people in your company, you get the package for $35 without any contract.
The Mid-level Office Pro Plus plan starts from $23 for the same employee count and also a contract. If you have a small number of people, the cost goes up to $38 with monthly agreements. If you choose the full-blown bells-and-whistles plan of Office Enterprise, the same deal will cost $30 with a high count of employees and a contract. If you have a few people working, the cost will be $45.
The number of features offered by Nextiva and its functionality makes is pretty popular and reliable. There is no plan that exceeds the cost of $50 per month and that's notable too. A micro-sized office might get better rates and plans, but you need to check the features of Nextiva to be sure to say no.
The VoIP service does a lot and charges you affordably. Their customer support is handled by in-house people and not outsourced overseas. Nextiva is, however, not recommended for international calling, but within a local area, it works best.
7. Phone Power VoIP
The primary reason why most people consider Phone Power is their pricing. It serves everyone from single-line residential customers to corporate call centers. They offer international calling plan with unlimited calling to a few specific countries. You can choose the geographical area you want access to depending on the plan you choose.
Phone Power gives you helpful quick links and e-guides for optimum support. They also have email, telephone number, and support chat for constant assistance. You can access them during the weekend at different numbers to get issues resolved quickly.
The company is based in California and offer residential VoIP solutions all through the US and Canada. Phone Power was founded in 2005 and has a huge subscriber base and earned many accolades.
The home phone service by Phone Power offers unlimited calling across the US and Canada. It gives you a free 60-minute international calling feature to connect to 75 countries across the world. You have three plans to choose from and the payment terms include a 12-month contract that starts with $10 per month only. The month to month subscription will be $20 per month, while a yearly play will cost around $8.
Apart from unlimited calling, every plan for this VoIP provider offers more than 45 phone features. These include mobile phone app, call waiting for caller ID, voicemail to email, and more. You also have a free second line and softphone option and a 30-day money back option if you don't like the services.
8. Jive VoIP
The name Jive might give you a different vibe but it is one of the most efficient VoIP businesses. The base of this business is in Orem, Utah but has spread all across the US since inception in 2006. It has a simple interface that makes any small or business organization want to incorporate this provider.
Just like Nextiva, the cost of Jive goes down when you need the service for many users against a few. The Tier 1 plan includes 1 to 4 users at the cost of $30 which is only $10 more than the Tier 5 plan that includes 50 people or more at $20. Now, that's now a huge bump in the cost compared to other providers.
Jive offers you a 75+ VoIP features all across their tiers and you just need to pay a little extra. However, they have exceptions in international calls and number porting. Jive VoIP is easy to set up when you purchase the pre-configured phones that come from renowned names like Vtech, Cisco, and Panasonic.
Jive has customers in the US and offer a 24×7 calling service, email option, live chat, along with specific lines for small/large businesses, government companies, education clients, and more. The company also has a popular YouTube channel that helps new customers understand more about VoIP systems and their features.
If you have a small company in the US, you can take services from Jive because it has the best of features to offer. You can collaborate for short-term and pay little money. If you want to continue, you can take it ahead for a year or more. However, if you're looking for long hours of international calling, you need to look elsewhere.
9. 8×8 VoIP
8×8 is a VoIP company based out in San Jose. The company had launched in 2002 and has served more than a million companies. 8×8 has easy plans loaded with the right features. There are many small companies conducting international business deals. They tend to rely on a company like 8×8 for their simple and seamless support. 8×8 is also efficient to set up with other useful third-party business apps like Zendesk, Netsuite, Salesforce, Microsoft Dynamics, and more.
The plans given by 8×8 are all known to have the best of VoIP features. They have calling zones that are inexpensively expansive. The basic Virtual Office plan can help your business get in touch with people in France, Puerto Rico, Australia, Ireland, Italy, Netherlands, Sweden, Switzerland, New Zealand, the UK, Canada, and the US.
The higher plan of Virtual Office Pro connects you with more than 18 countries, while the best plan of Virtual Office X8 connects you with 46 countries. The coverage versus cost is impressive and even with the most expensive plan, you will be in profit.
As the plans are easy to set up and start off, it makes it more accessible to businesses. The company offers 24/7 customer support with a great knowledge base. They also have a unique help solution in form of crowdsourcing, where established customers offer assistance and first-hand knowledge to new people and get rewards in return. If you can become a consultant for 8×8, you get perks for your business from them.
8×8 can be helpful to you, even if you don't have to connect with people outside of the US or Canada. They have plans for you too and is definitely good for its overall VoIP features. For people who need to connect internationally will get the best value for money.
10. BroadVoice VoIP
BroadVoice is privately owned to provide VoIP and cloud-based communication services. The company works best for small and medium-sized business across the US. They have telephone services along with SIP Trunking, UCaaS, Network and Security, Virtual Call Center solutions, and more. For seamless communication at a great price, you can consider BroadVoice as much as any other.
Customers can make calls and receive them from their ordinary systems, softphone, IP phone, or smartphone with an app. You can get the devices from the company or integrate them with the ones you have. They have great rates that are often on discount and the calls can be made within the country and internationally.
Broadvoice has its headquarters in Northridge, California and has been in business for more than 21 years. It helps you communicate with any part of the world at a low cost. You not only save on money but have the best of expertise and cloud phone technology to use. The VoIP provider lets you customize the plans according to what you need. They also let you store every piece of data and securely route the data to your network so that you can always have access to it.
Polycom VVX 600
Grandstream GXP2170
Grandstream GXV3275
Htek UC924
Yealink SIP-T19P-E2
Polycom SoundPoint IP Series
Cisco 7900 IP Phones
VTech VSP736
Yealink T2 Series
Grandstream GXP1400
SIP.US
CloudTalk
Talkroute
MV-Business VoIP
Flowroute
3CX
MessageBird
Unified Communications Manager
ZoiPer
MiCloud Connect
Vodia PBX
OnSIP
Velocity Voice
Nexmo Voice API
Linphone
Bitrix24
Switchvox
CloudCall
OnAvaya
Sugester